Lord Leighton's house is probably one of the most beautiful places to visit in London, and one of the best preserved artists' houses in Europe. Built and designed by George Aitchison, was finished between 1866 and 1895.
Sir Frederic Leighton
Born in Yorkshire in 1830, he was a famous painter, sculptor and draughtsman and the only British painter to become a Baron. During his life he received many awards and honours and was connected to the Royal family. He was associated with the Pre-Raphaelite Brotherhood and is often considered one of them.
During his youth, being born to a wealthy family, he had the chance to travel to France, Italy and Germany and study in many European art academies. His first success came when he sent one painting to the 1855 Royal Academy Summer exhibition that was accepted and very soon purchased by Queen Victoria herself, which gained him a lot of popularity in the London art scene. His painting career continued successfully during the years becoming an Associate Member of the Royal Academy in 1864, member of the advisory boards of the British Museum, the National Portrait Gallery and the Sir John Soane's Museum and President of the Royal Academy where he served for 18 years.
He had a preference for religious, historical and mythological themes, solid and luminous colours and figures, focusing in the visually beautiful. He was also a very talented sculptor, his 1878 work, An Athlete Wrestling with a Python is still considered the beginning of a new style for its naturalism and dynamism.
After his death in 1896 his house and possessions were inherited by his two sisters, as he never got married. To meet the financial requirements of Leighton's will, his sisters were forced to virtually sell all his possessions that later were retrieved and are being displayed in his house museum, opened as a tribute to him as artist since 1898.
The house
In the late 1860s, Leighton decided to build a studio-home in west London, encouraging several other leading artists to follow him, forming the "Holland Park Circle".
He commissioned the house to his friend George Aitchison, being his first project of the kind that would change his career forever. It took him over 30 years to finish it. The building was made of red Suffolk bricks in a classical style that gives no impression of the beauty one can find inside, the exterior facade is plain with almost no embellishment, the south facade was inspired by italian palazzos.
In a first phase of the building the house was relatively modest, consisting of just a dining room, drawing room, breakfast room and staircase hall on the ground floor. Upstairs were just two rooms; Leighton's great painting studio and his small and modest bedroom.
How to visit
The house museum can be visited only during weekends from January 2020 due to restoration, from 10am to 5.30pm, at the address 12 Holland Park Road, London W14 8LZ. The area is also full of artists houses and worth a visit, including the beautiful Holland park and its Japanese gardens.
official site: www.rbkc.gov.uk
The Arab Hall
The most impressive room in the house, the Arab Hall, was added in 1877 after Leighton's visits to Turkey, Egypt and Damascus were he collected tiles and all kinds of objects to be displayed in the house. It was inspired by the the palace of La Zisa in Palermo. The 17th-century tiles are complemented by carved wooden lattice-work windows of the same period from Damascus, 16th-century Turkish tiles and a wooden alcove with 14th-century tiles. Many other artists collaborated in the building of this room with materials sourced in London, apart from the gold mosaic that was made in Venice.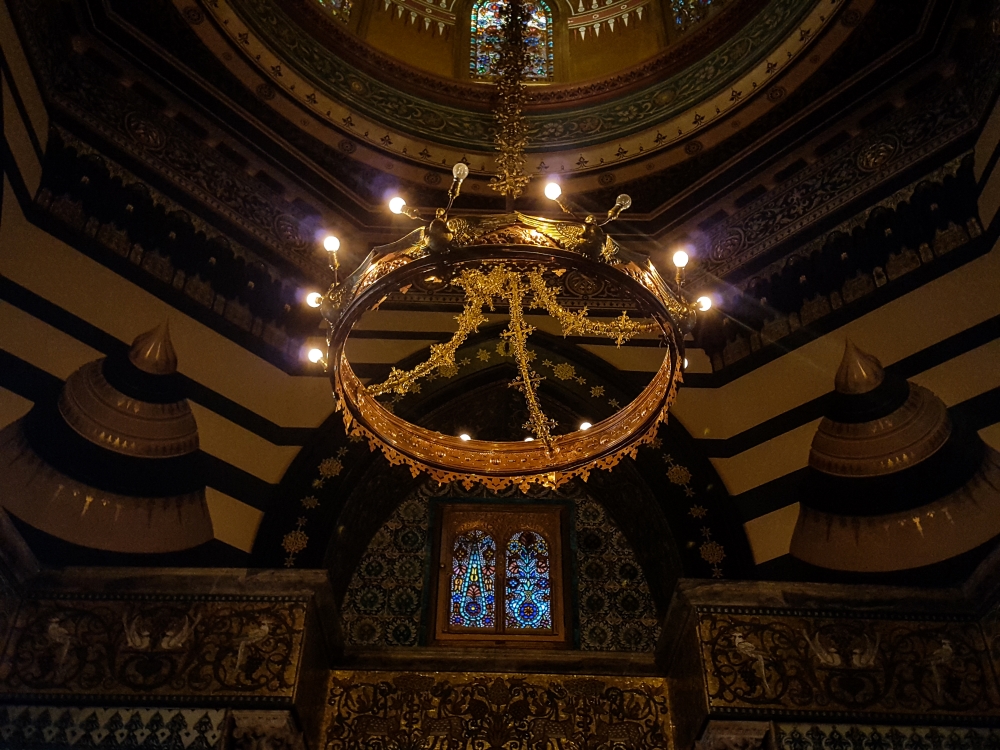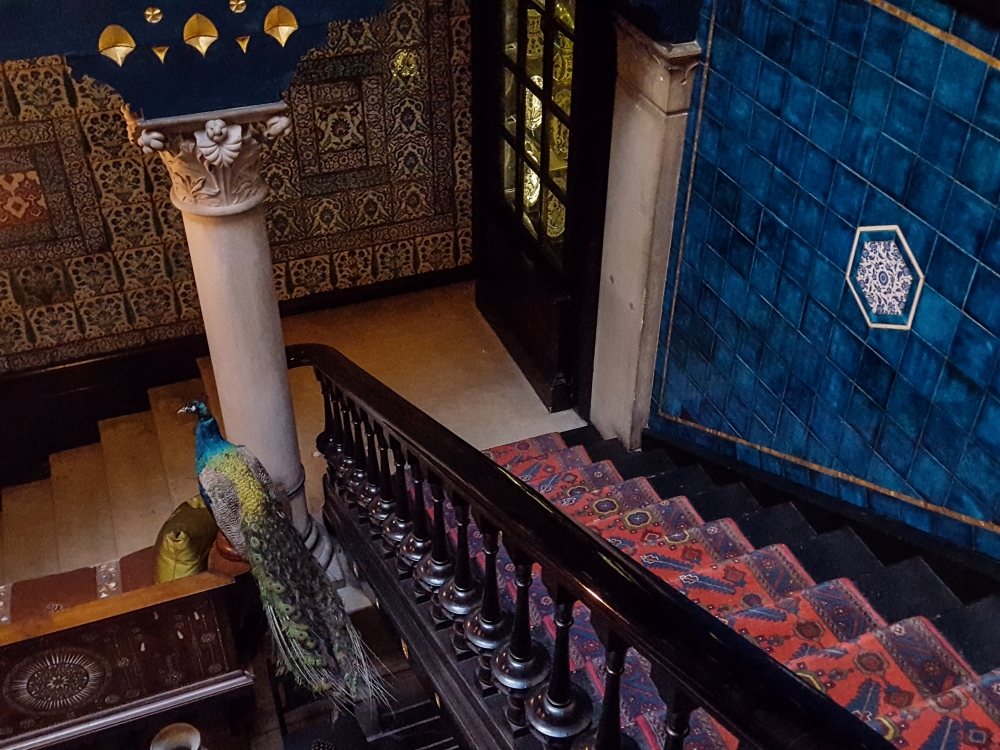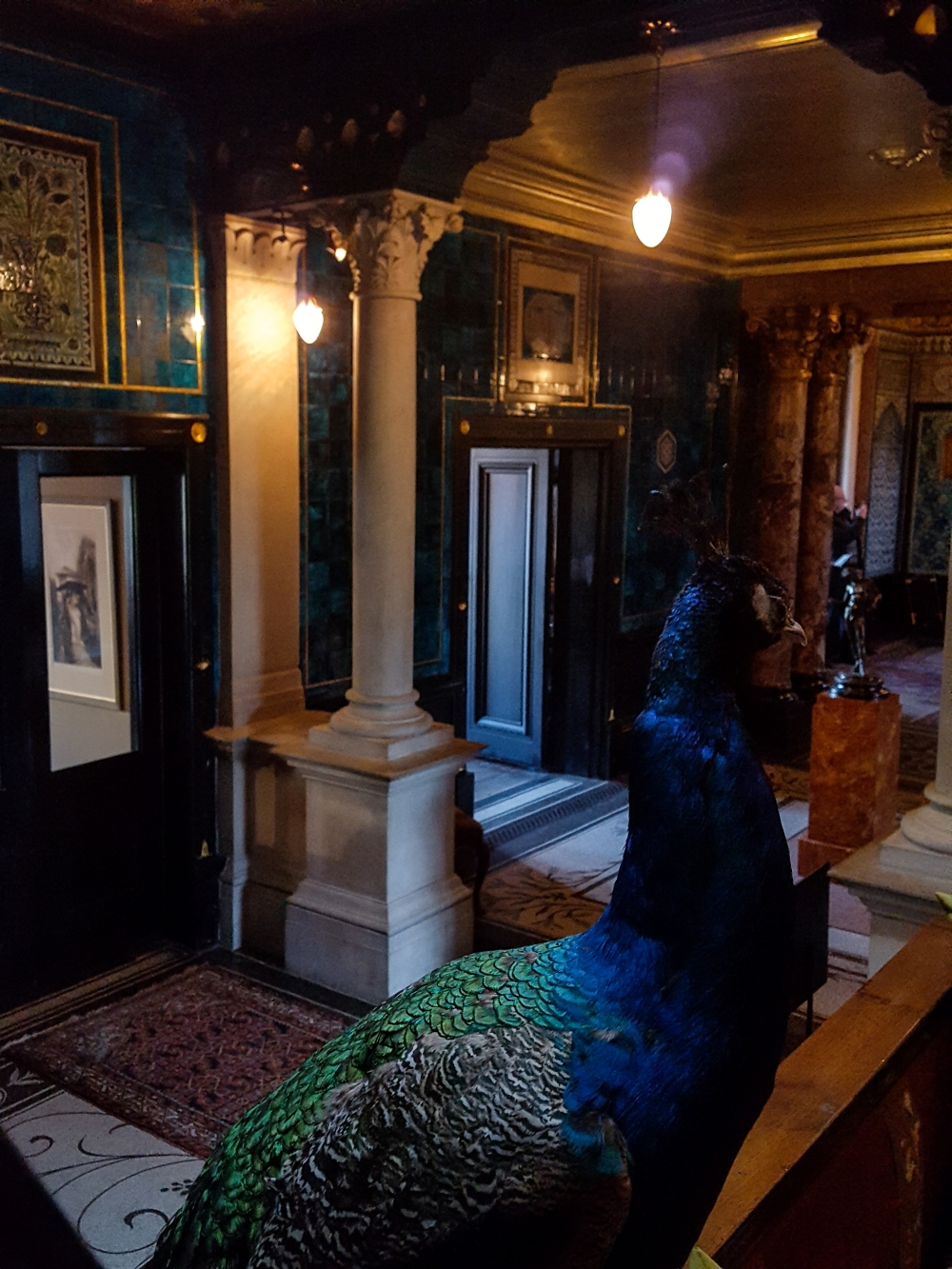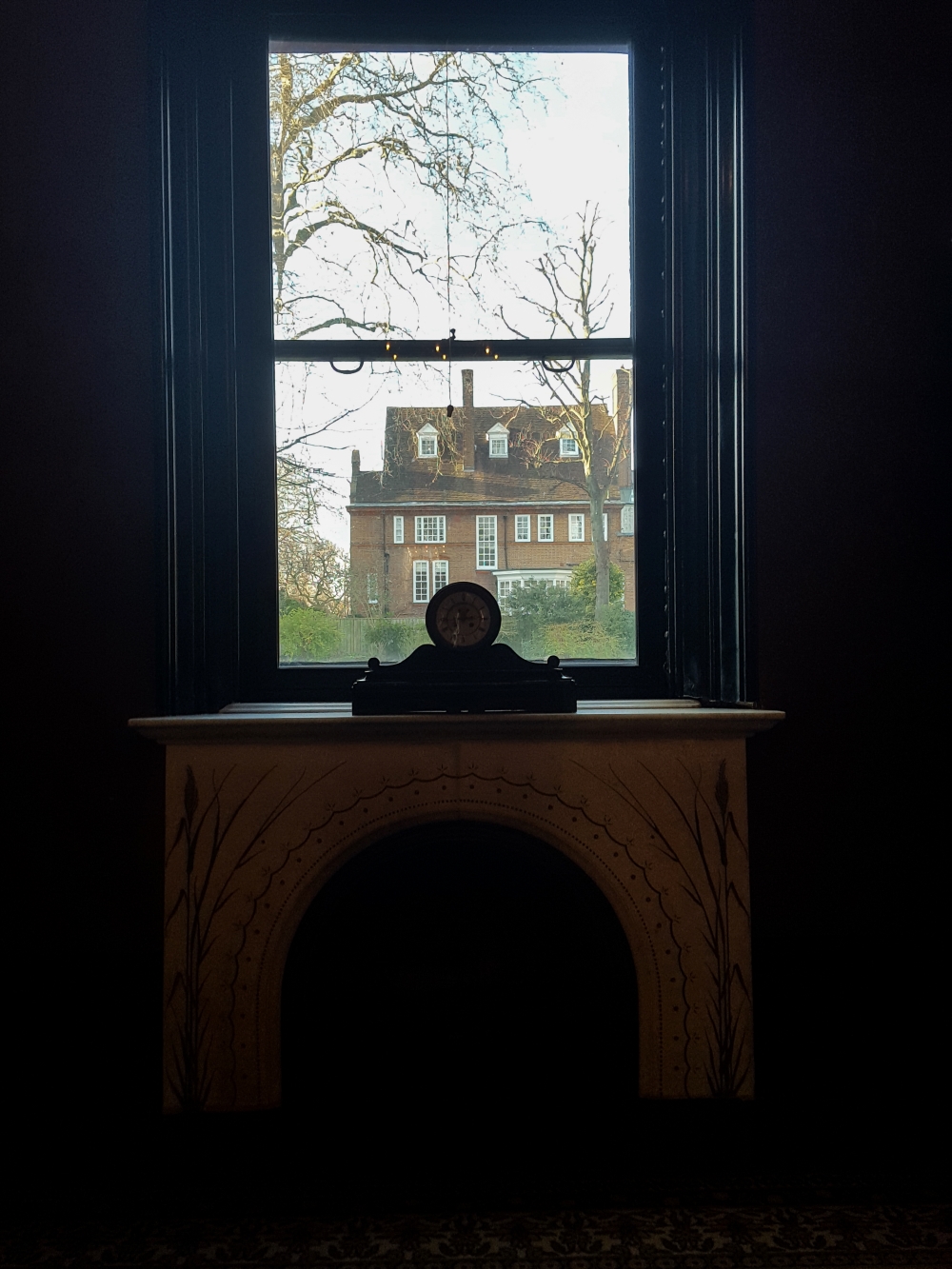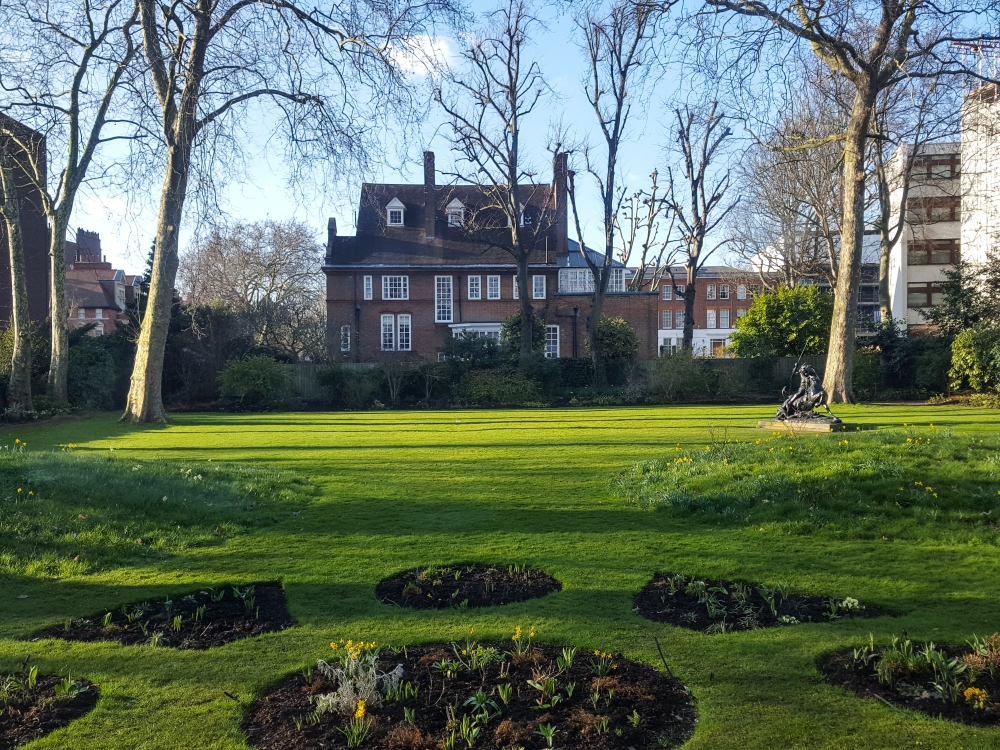 Winter studio and silk room
Both rooms were added between 1889 and 1895. The Winter Studio had the purpose of creating a proper studio to work during the foggy seasons and prepare for the spring exhibitions, and the Silk Room served as a picture gallery for the house museum showing many contemporary artists such as John Everett Millais, John Singer Sargent or Laurence Alma Tadema. The walls were covered in green silk giving its name to the room. It was finished months before Leighton's death.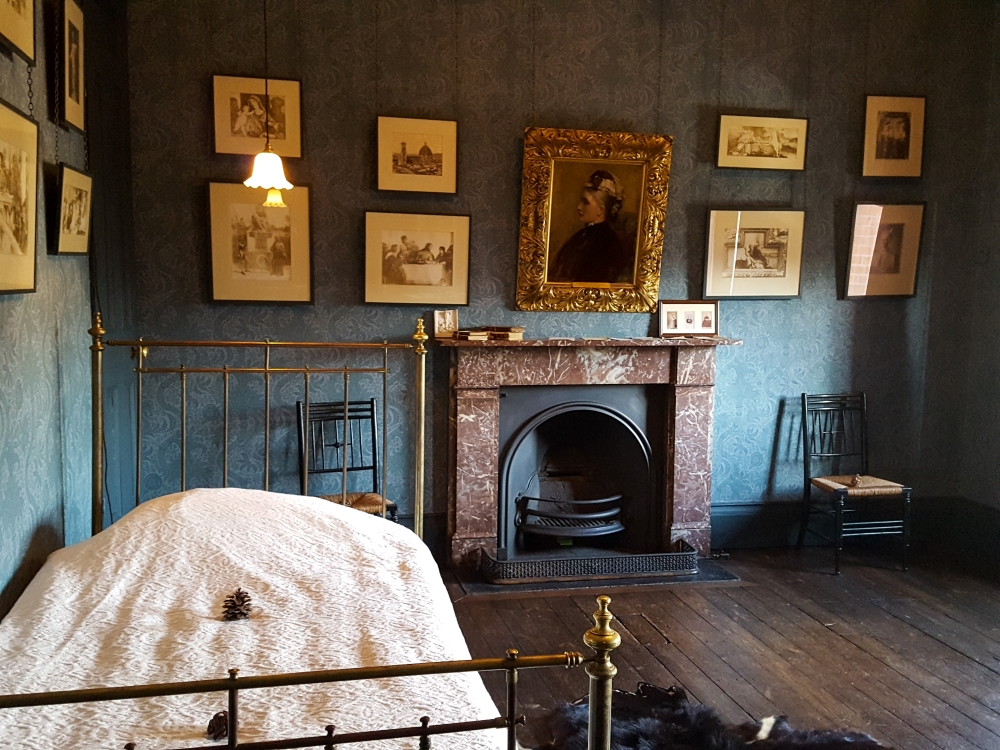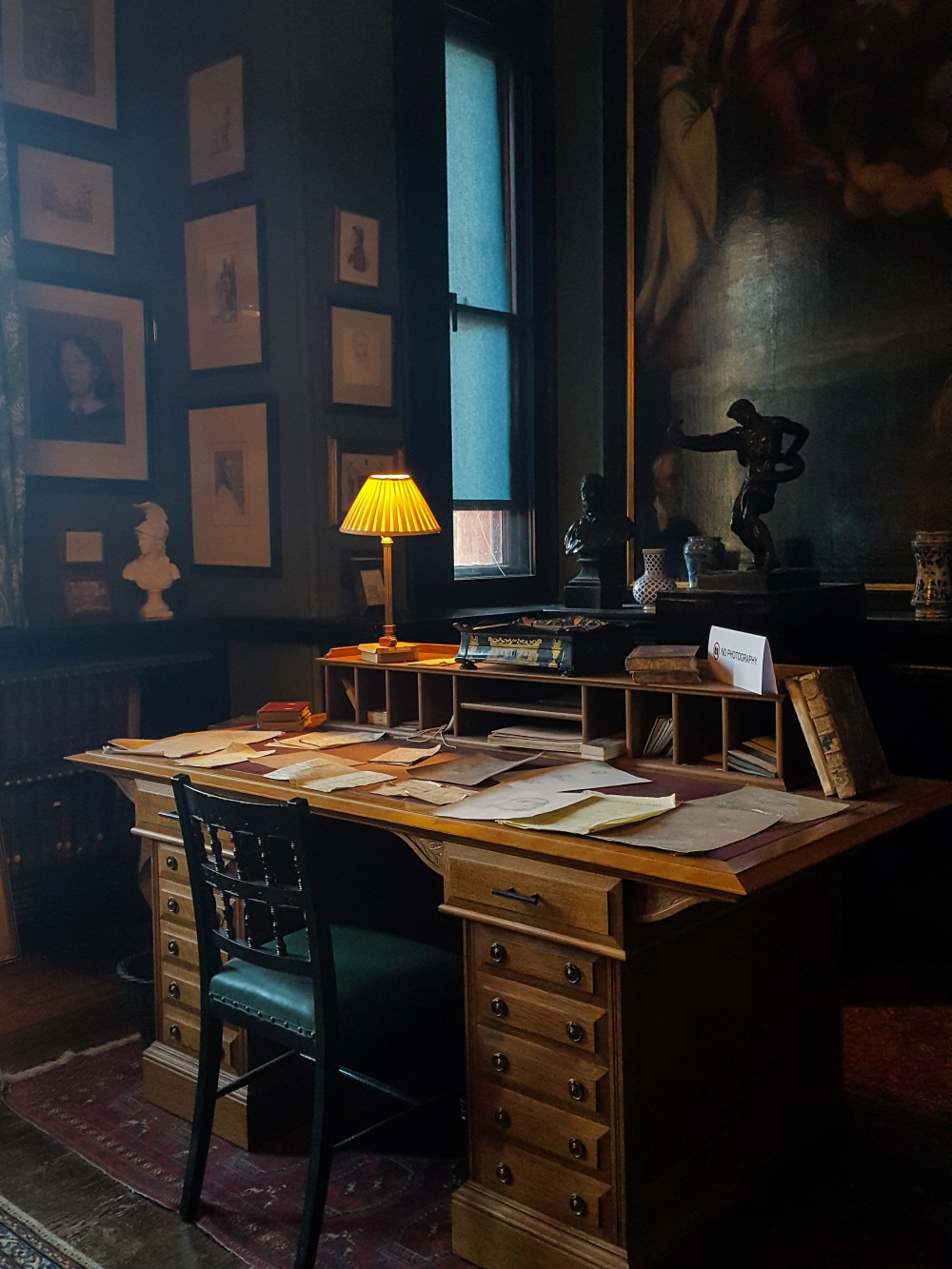 The Collections
The museums houses a wonderful collection of 76 oil paintings by Leighton, from sketches to large works, and more than 700 of his drawings collected during all his life. It also contains 3 of his most representative sculptures and several prints and photogravures of his work.
Apart from Leighton's works the museum displays a remarkable collection of paintings and sculptures from other artists such as Millais, Watts, Burne-Jones and many others, and about 100 pieces of pottery by William De Morgan and his later associates.