Poison Ivy, 1992
Style and life of the most popular hit girls in the 90's Drew Barrymore, Kate Moss and Liv Tyler.
DREW BARRYMORE
In the nineties Drew Barrymore was a very popular teenage actress, but she started acting since childhood and became famous for her role in E.T. the Etra-Terrestrial when she was 7 years old. She had a troubled adolescence: already a regular at the famed Studio 54when she was a little girl, she used to smoke cigarettes at age nine, drinking alcohol by the time she was 11, smoking marijuana at 12, and snorting cocaine at 13. Her nightlife and constant partying became a popular subject with the media. She was in rehab at age 13 and at age 14 attempt suicide.
In her late teens, her rebelliousness played itself out on screen and in print. Barrymore forged an image as a manipulative teenage seductress, beginning with the film Poison Ivy (1992), which was a box office failure, but was popular on video and cable. That same year, at the age of 17, she posed nude for the cover of the July issue of Interview magazine with her then-fiancé and posed nude for the January 1995 issue of Playboy. She modeled in a series of ads during this time including Guess? jeans and MiuMiu in 1995.
Source: wikipedia.com. Images via thedrewseum.com
1990
1991
1993
1994
1995-1999
KATE MOSS
In 1990 Kate Moss was a 16 years old schoolgirl and Corrine Day was a wannabe photographer, looking for an unknown adolescent model with whom she could work on something fresh. After looking through a pile of portfolios in an agency one day she came across scrawny fourteen year old Kate Moss, sought her out, and became her friend. They did photographs in back yards and sitting rooms until, one day in 1990 when the young model was fifteen, they went to Camber Sands to do a session.
When the images they caught that day appeared in style bible The Face (No. 22 / July 1990 / The 3rd Summer of Lov3), they gave birth to the "grunge look" or "junkie chic". Those Camber Sands images are generally thought to have changed the course of fashion photography. Day said that, "The "grunge look" as people called my style, simply showed girls as they really are, without make-up, styled hair, and flattering light".
In 1994 Kate Moss met Jhonny Depp in a café in NYC. Their frantic relationship lasts untill 1998. The event that will always be associated with their relationship was when Johnny trashed his hotel room at the Mark Hotel in New York with Kate present in the room.
Sources: outsideleft.com
by François-Marie Banier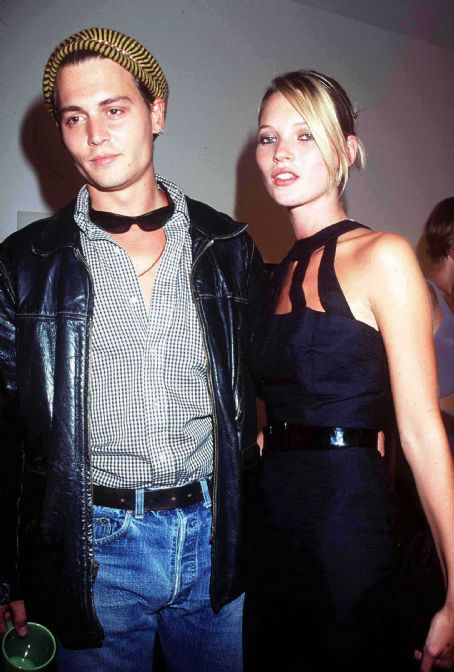 LIV TYLER
Liv is the first-born daughter of Bebe Buell, a model, singer, and former Playboy Playmate and Steven Tyler, the lead singer of Aerosmith. At age nine, Tyler discovered that she was Steven Tyler's daughter after meeting him and noticing a resemblance she shared with his other daughter, Mia. When she asked her mother about the similarity, the secret was revealed. The truth about Tyler's paternity did not become public until five years later, in 1991, when she changed her name from Rundgren to Tyler. Since learning the truth about her paternity, Liv and Steven have developed a close relationship.They have also worked together professionally, once when she appeared in Aerosmith's music video for "Crazy" in 1993 which made her famous and then she decided to focus on acting.
sources: wikipedia.com, Life